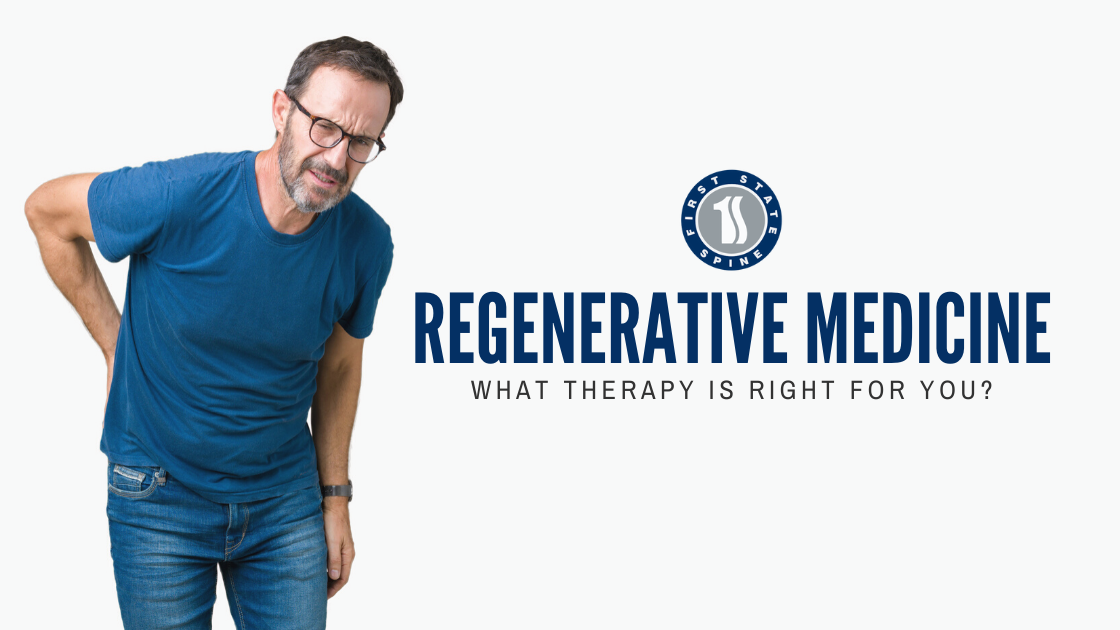 The goal of regenerative medicine is to heal damaged tissue caused by disease, trauma, or congenital problems. While current treatment options focus predominantly on treating the symptoms; regenerative medicine aims to restore function. Imagine alleviating your back pain without having to get spine surgery.
Regenerative medicine is effective in restoring damaged tissues and healing injured tissue; not just masking the pain. There is hope for those living in chronic pain as previously untreatable injuries and diseases now have treatment options: Bone Marrow Aspirate (BMA) and Platelet-rich plasma (PRP) therapies.
Which option is best for you? See which therapy treats your spinal condition with our helpful INFOGRAPHIC HERE.
Dr. Bruce Rudin and his team have over 100 years of experience treating both neck and back pain both conservatively and surgically and are now bringing these advancements to First State Spine. Their advanced training allows them to determine if Regenerative Medicine is an option for treatment to restore your quality of life without major surgery! To request more information about regenerative medicine or to schedule an appointment, please call us at 302-894-1905.