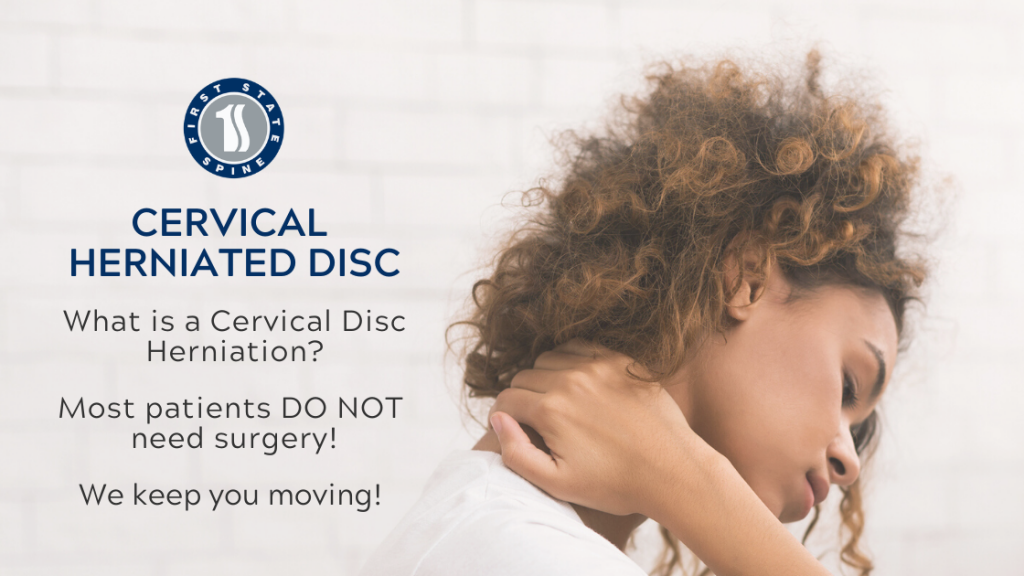 The cervical spine is the technical term for your neck. We all know that our neck is an important part of our body – it protects nerves and the spinal cord and allows movement throughout the body.
Symptoms of a Cervical Herniated Disc are not just limited to neck pain, they also can include arm pain, numb hands & fingers, and pain between the shoulder blades. Most patients do not need surgery for a Cervical Herniated Disc and those that do can find comfort in knowing that there is little to no downtime.
It's time to get a handle on your spine health and live free of pain! However, always check with your physician to see if these tips are safe to follow based on your health history.
If you have back pain or back problems, make an appointment with one of First State Spine's specialists.