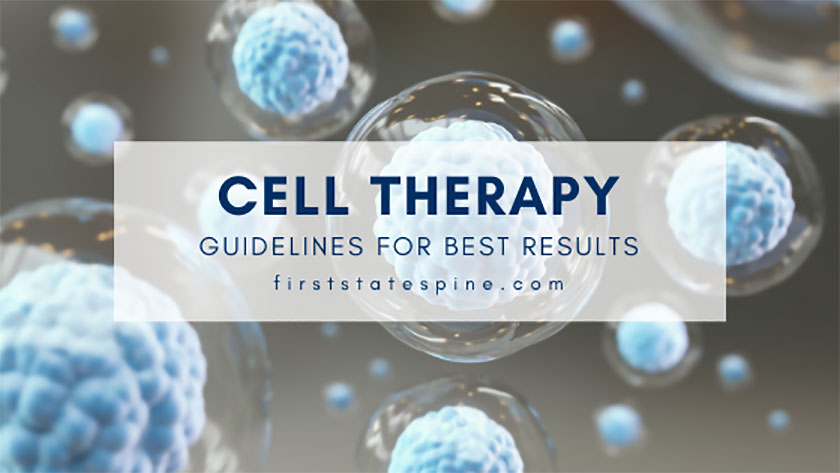 This natural and effective alternative to major surgery has many benefits including shorter downtime and significant pain relief. Stem cells are specialized cells that can naturally develop into many different cell types throughout our bodies. These cells can be used to treat many spinal conditions including:
Degenerative Disc Disease
Herniated Discs
Spinal Facet Pain
Sciatica
Sacroiliac (SI) Joint Pain
How do you obtain the best result?
FIND A PHYSICIAN THAT IS TRAINED IN SPINAL INJECTIONS & CELL PROCEDURES
It's imperative that your physician performing the procedure is well trained and qualified in spine care and cell therapy. Dr. Rudin has helped develop spine surgical techniques regionally and nationally. Currently, he is focusing on bringing the technology of regenerative medicine to patients, which aims to replace damaged tissues caused by disease, trauma, or congenital problems.
FLUOROSCOPIC GUIDANCE SHOULD BE USED TO PERFORM THE PROCEDURE
It is impossible to inject structures in the back like discs without the use of Fluoroscopy. Make sure Fluoroscopic or Ultrasonic guidance is used.
MAKE SURE YOU ARE RECEIVING YOUR OWN BONE MARROW CELLS
Currently, bone marrow cell treatments are allowed by the FDA under certain circumstances, as there are many studies presenting their effectiveness and safety. Trained and ethical physicians use only these cells. Studies have also shown that in addition to discs, facet joints and sacroiliac joints also cause back pain and in some cases may benefit from cell injections.
This new technology could relieve the symptoms associated with many spine conditions. It is an innovative approach that First State Spine is looking to help people that suffer from chronic back pain in a minimally invasive procedure. Dr. Bruce Rudin is dedicated to bringing this technology to Delaware.
Schedule an appointment today to discuss if Regenerative Medicine Therapy is right for you.