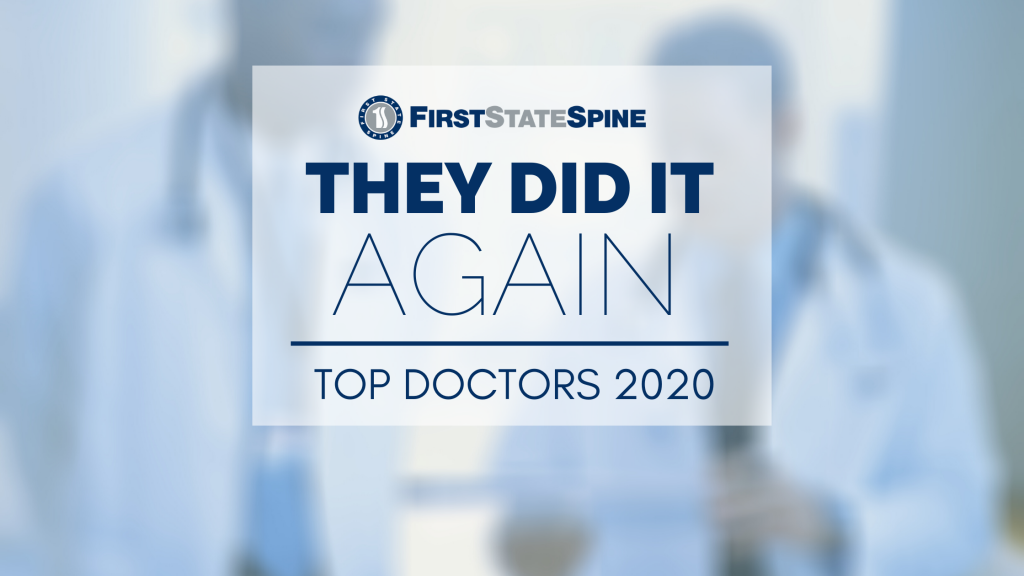 Who are the best spine doctors in Delaware? Once again, physicians were asked to vote for nominees using a peer balloting system.
Delaware Today released its annual list of the best of the best in Delaware. Congratulations to the docs at First State Spine that made the list for 2020:
Orthopedics: Spine
James Zaslavsky – top-vote getter!
Orthopedics: Physical Medicine and Rehabilitation