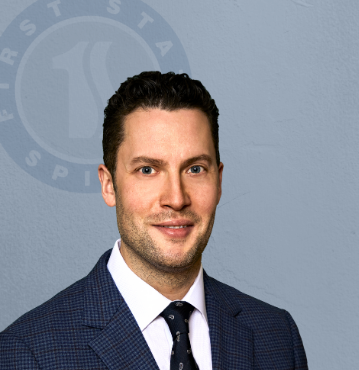 DR. KENNETH J. LINGENFELTER, D.O.
SPECIALTIES
Surgery of the cervical, thoracic, and lumbar spine

Minimally Invasive Spine Surgery

Revision and Reconstructive Spinal Surgery

Minimally Invasive outpatient and short-stay spinal surgery

Care of injured workers

Regenerative Medicine of the Spine
ABOUT DR. LINGENFELTER
Dr. Lingenfelter received his medical degree from the Philadelphia College of Osteopathic Medicine. He completed his internship and residency training in Orthopaedic Surgery at Pinnacle Health Systems and Hershey Medical Center of Pennsylvania. During his residency, he received dual training in both Orthopaedic Spine Surgery and Neurosurgery. He also underwent specialized training in Orthopaedic Pediatric Spine and Trauma surgery at Children's Scottish Rite in Atlanta, Georgia. Furthermore, Dr. Lingenfelter received specialized training in Orthopaedic and Spinal Tumor surgery at the Johns Hopkins Medical Center in Baltimore, Maryland. Dr. Lingenfelter then advanced his extensive training in Spinal surgery with a combined Spine fellowship in Complex Reconstructive Spinal surgery in adult and pediatric spine at the Louis A. Goldstein fellowship and AO Spine Trauma fellowship at the University of Rochester in New York.
Dr. Lingenfelter has been practicing Orthopaedic and Spinal surgery since 2008. He specializes in adult and pediatric spine care. Some of the procedures he performs include kyphoplasty, artificial disc replacement, microdiscectomy, spinal decompression, spinal fusion, deformity, and scoliosis surgery, along with minimally invasive spine surgery and complex revision spinal reconstruction. He uses minimally invasive surgical techniques to decrease complications and reduce recovery time to get his patients back to enjoying their lifestyle and activities.
Dr. Lingenfelter attends and participates in international and local Orthopaedic and Spine Conferences to provide the most up-to-date care for his patients. He is passionate about medical education and furthering clinical research for the advancement of future spinal care. He currently serves on the American Osteopathic Academy of Orthopedics Editorial Committee, the Resident and Fellow Editorial Sub-Committee, and also as a peer editor for The Spine Journal. Dr. Lingenfelter is Board-Certified in Orthopaedic Spine Surgery and currently serves as a Board Examiner for the Spine Section of the American Osteopathic Academy of Orthopedics.
Dr. Lingenfelter is now Ortho Spine Section Chief of Christiana Care Health System.